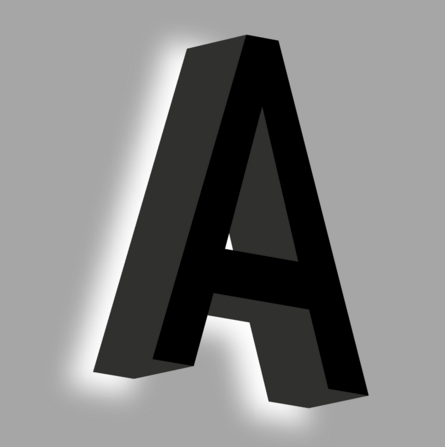 The Backlight Box sign consists of 2 sealed parts. The back plate with the LEDs (LED carrier), electronics and mounting system, the side of the sign and the front plate. These parts are glued together with a water proof sealing.

The front and side are colored. The light comes out of the back of the sign while the rest of the sign is completely non-translucent. You can choose from 18 colors for the front and 5 LED light colors.

With our unique mounting system you won't see any mounting screws.

Your Backlight Box sign can be connected to any normal 220/240 AC network.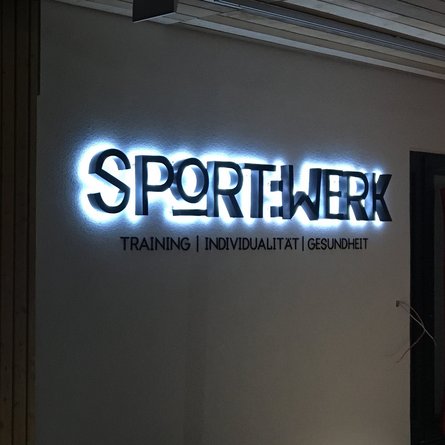 Backlight channel letter benefits
Your sign is solid and perfectly sealed and is therefore 100% dirt and waterproof on the inside
All electronic components are sealed, not casted, preventing corrosion of all electronic connections
No visible screws nor attachments on front or side
Your sign is designed to be mounted at ± 1.2 Inch (30mm) from the wall preventing water dripping
Easy to use power-line through the signs for solid power connection
Extremely low power consumption
The robust housing of the signs (100 mm, ± 4 Inch thickness) guarantees maximum light sharpness and visibility from both short and long distances
You can choose out of 18 briliant colours
Failure of one LED will not impact the other LEDs
Download doosletters informatie