Gevelletters uit hout
Duurzaam en zeer mooi, houten reclameletters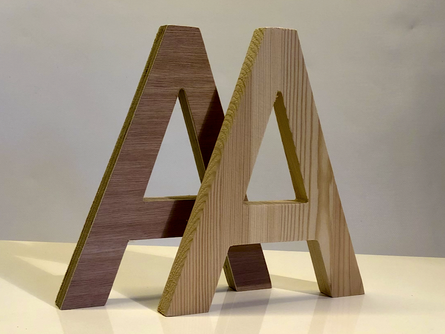 Een hele natuurlijke oplossing voor klanten die zich sterk maken voor een betere wereld. Houten letters zijn duurzaam en milieuvriendelijk. De letters worden gebruikt door bio-supermarkten, in restaurants en toerisme.
Om de letters buiten te gebruiken, hebben ze wel enige bescherming nodig, maar voor een reclameletter binnen, kun je de letters zo gebruiken om je bedrijf op een hele natuurlijke manier op te laten vallen.
We bieden diverse houtsoorten, waarbij we meegeven dat een triplex of multiplex letter minder gevoelig is voor splinters of het breken van kleine delen.